IT'S TIME FOR REVERSEBANG!!! \o/

Teaser: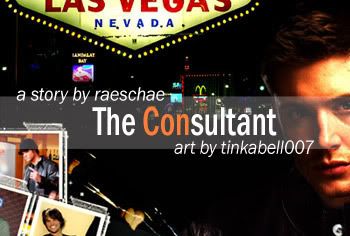 Wanna know all the details?
This is my first prompt for
spn_reversebang
this year! And before I get started I want to thank
raeschae
for claiming this Vegas poster and turning it into such an incredible and amazing story. She, without a doubt, not only met my expectations but surpassed them by far!! So, seriously
raeschae
, thank you for working with me, keeping in touch and letting me know about your progress. But most of all, thank you for this amazing story you've created! It was def. a great honor that you chose my prompt! So, thank you very much <3
And now, enough with the chick flick moment, let's get down to business!
Here is the link to the incredibly story. Make sure to read it ASAP!! Trust me, you NEED to read it!

The Consultant
Summary: When Jared heads to Las Vegas to research a role that could launch his career, he isn't anticipating the lessons that reformed con artist, Jensen Ackles, will teach him. Jensen isn't as reformed as he claims to be, though, and Jared is about to learn the art of the con the hard way.
This is the original poster I submitted:


Jensen manip (yes, I might have a slight kink for leather jackets, but I guess that's no new info, huh? )




Icons:

1.
2.
3.



4.
5.

6.



7.

8.

Last but not least I wanna thank the mods of
spn_reversebang
for putting all of this together. It was a great opportunity for us artists to see and experience the whole Big Bang adventure from the another side! So, thank YOU guys :-) You did a great job!