This year I had the pleasure to work with
nicb0723
and do art for her wonderful story
Thespis
Summary: Jared is a makeup artist and is hired for a new movie based in Vancouver. Jensen plays the part of a hardcore, punk-rock star, but he has a real-life attitude problem. Unfortunately, Jared can't figure out why and still finds Jensen attractive. They have to work alone together; long hours and long days, in small quarters of the makeup trailer. During that time, Jared discovers the actor's secret and wants nothing more than to break away the protective mask Jensen hides behind.
Teaser:
This story inspired me to do quite some manips, one main promotional poster as well as some icons. So I hope you enjoy them as much as I've enjoyed working on all of this. And I'm not sure, but I think I should give a slight R-rated warning for the promo poster ;)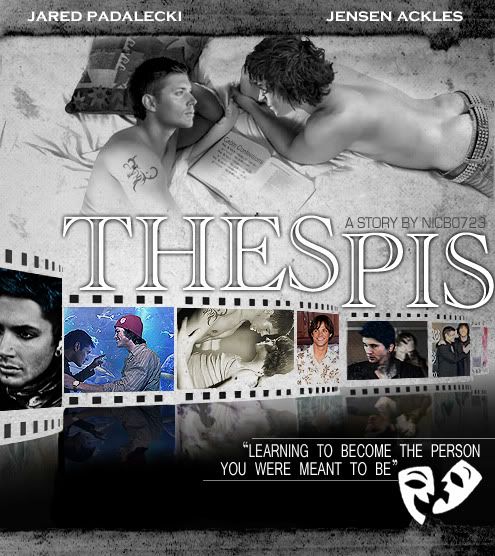 Jensen on the first day after Jared worked his magic as the make-up artist:




Jared in his make up trailer, with his pink fanny pack he has to wear later for the on-set touch ups:




Jensen in his rain scene:



(if you want to see it without the rain click here )

Jared and Jensen spend the day at the Vancouver Aquarium: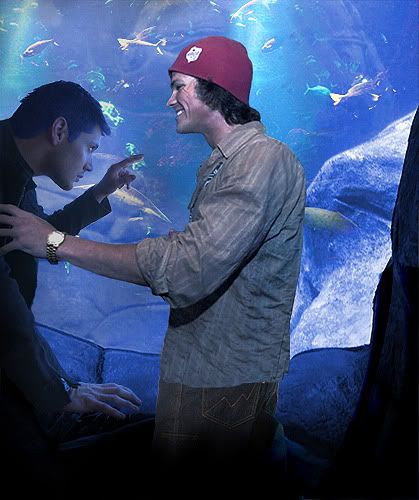 Uhm... I don't think I have to explain the next one, do I? :D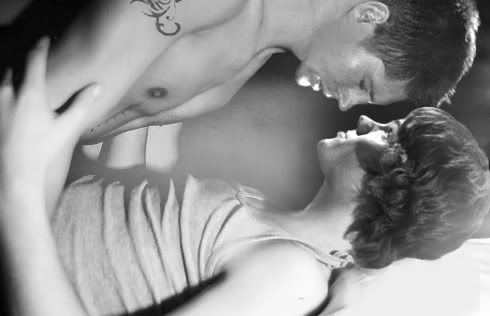 Hanging out in Jensen's room and going through his lines: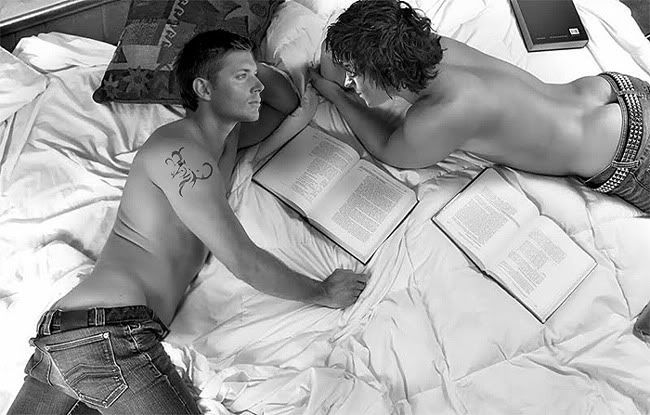 Icons:

1.
2.
3.

4.



5.

6.
7.

8.



9.

10.

11.

12



13.

14.
15.

16




Notes and acknowledgements:

Well, first of all, I want to express my endless gratitude to
thehighwaywoman and
wendy for running
spn_j2_bigbang again and provide such a great platform for all us fans out there. No matter if ppl participate actively as writers and artists, or passively as readers, it is just a wonderful time each year and makes hiatus much more bearable. So, really, THANK YOU ladies for all the work and time you put into this. It's my third year as an artist and I'm really proud I can be part of this wonderful fan achievement. (wow, chick-flick moment, huh? )

But most of all, I wanna thank my writer
nicb0723 for providing me with such a wonderful story that inspired me and challenged me on quite some levels. *g* I think, besides having lots of fun, Big Bang is a great opportunity to be challenged to do something you would not do every single day. :-) Nic, it was just awesome working with you, tossing ideas back and forth and just having a good time!!! *squishes you*

And last, but definitely not least, thanks to everyone who took their time to check this post out! This art definitely provided me with some sleepless nights lol But I really hope I managed to capture the story perfectly and that you've enjoyed it :-) Feel free to use the icons. Just make sure to give credit, don't hotlink and don't claim as yours. Well, other than that… have fun with them. :D

(Wow, this was kinda long, huh? Just a couple of words more and I could have entered my very own Big Bang story! *lol*)