I know, there have been quite a few J2-squee posts lately, but today I have a goody for all Veronica Mars/Jason Dohring Fans on my flist. :)
I know some of you wanted to go to Breakout but couldn't make it.Therefore, here are 5 small videos I made of Jason from day 1. Unfortunately I don't have any videos of Michael from this day because I was too chicken to film and the security guard was always standing just a few feet away from our seats.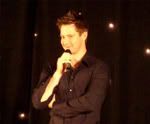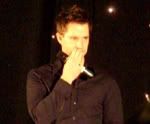 PLEASE, do not hotlink or upload these videos anywhere else!! :-)
Jason entering the stage and the crowd goes WILD
Say a line of Logan…Come on, at least he REALLY tried to
Jason about Deep Below
Huh? What episode number is it?
Jason about playing good guy/bad guy
And if anyone of you has other videos and would like to share these? I'd love you FOREVER :-)