So, I guess this post will be a mix of everything from the Vancouver weekend!! We have Jared, Jensen, Richard, Steve, Traci, Misha, The Ghostfacers, Aldis and some general stuff :D
What I forgot in my first post was Steve and the awesomeness that he, Rosalee and Darren are! I had the pleasure to see them live – TWICE! First, on Friday night and then again on Sunday night at the Fortune Sound Club! And man… they were awesome. Their shows are always so full of energy and so powerful and every second is a simple joy!! :-)
Also, Steve revealed that when the new album is coming out, he will be coming to Germany for some promotion stuff!! I sooo can't wait! :-D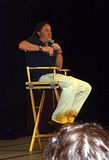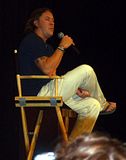 ___
Another highlight for me was Richard!! He is always a joy having at conventions! Plus, he is so easy to talk to!! They really need to invite him to every convention!! :D His panels are always fun!! :-D And finally I also got his special Jared dog story on video!!! :-D Plus, the extra special kick was, that while he was telling the story, Jared was sitting behind the curtain, still doing autographs; and he'd never heard that story before. So, since we were sitting real close to the curtain, we even heard him laughing out loud a few times! LOL
___
The boys… the boys... the boys!! :-D
Jared entering the stage and the crowd goes wild (so, he got encouraged and did a little dance lol )
Boys leaving the stage at the breakfast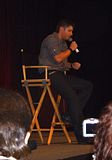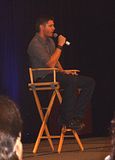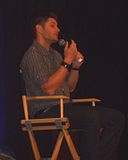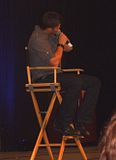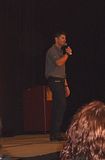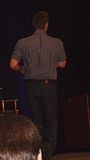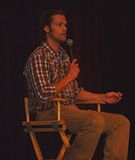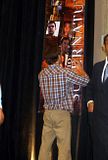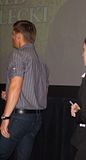 ___
Another person that really impressed me at the con was Traci Dinwiddie! It makes me even more sad that Pamela is dead!!! Traci would be a great addition to the show!! Plus, she looked smoking hot!!
This is a short video of her doing karaoke at Friday night's party
___
And last but not least… more pictures from Aldis, Misha and the Ghostfacers!!! (Travis is still my boy, btw! lol )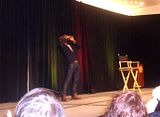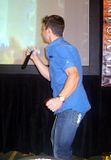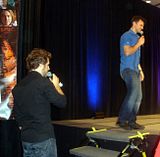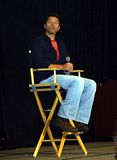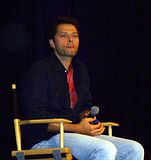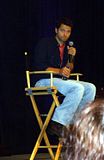 And this was our convention hotel: By far the best hotel we ever had!!! Except for the elevators, cause they were crap. You were only able to operate them when you had a key card. And half the time the key card did not work!! So until you got it working, you were riding up and down lol That was no fun! Especially when you were in a hurry lol
And this was the hallway in our first hotel (before the convention) Spooky, huh? LOL
Mortons!!!
We even saw the picture of Jared and Jensen as well as the Jared solo picture on the wall!!! Yep, had a little (very silent) fangirl moment right there. Plus, the food is to die for!! (and so were the prices lol But whatever… it was all so worth it)
Well, I guess that's it :-) I can't stress enough how awesome this convention and the weekend was and how beautiful Vancouver is!! If you'll ever get the chance to go to Vancouver… GO! Even when there's no convention, this city is truly worth a visit!
And extra special thanks to
angels_cordy
and
faith_mars
for this awesome weekend!! We had
so much fun
– and hanging out with these two girls 24/7 was truly the icing on the cake!
Also… it was soooo lovely to see
ames1010
,
charly2004
,
cloudy_daze
and
thescenery
. It was sooo great to hang out with you, ladies! I hope we will be able to repeat that
very soon!
And if you really made it until here… congratulations, you survived this looong entry!! LOL Here… *have a cookie* :-)