My dear
faith_mars
and I have created a new J2 community... but well, before I say more, just let me jump right into our awesomely awesome ( :P) promotion text:
You like reading J2 fanfics but you sometimes find yourself swamped with so many stories at once? And then you don't know which one to read?
Well then, we have the solution to your problem:
j2_rec
is, as the name already implies, a J2 fanfic recommendation community. You not only get weekly updates with the latest and best J2 stories, you'll also find special themed fanfic entries and much, much more.
So… join the fun :-) You know you want to *g*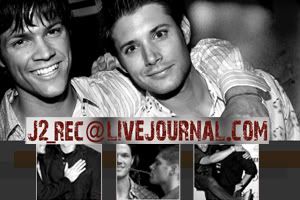 Also, feel free to promote this :-) You know a community is only as good as its users and can only work with members! Therefore, promote :D I can offer you lots and lots of virtual cookies?! Deal? *g*